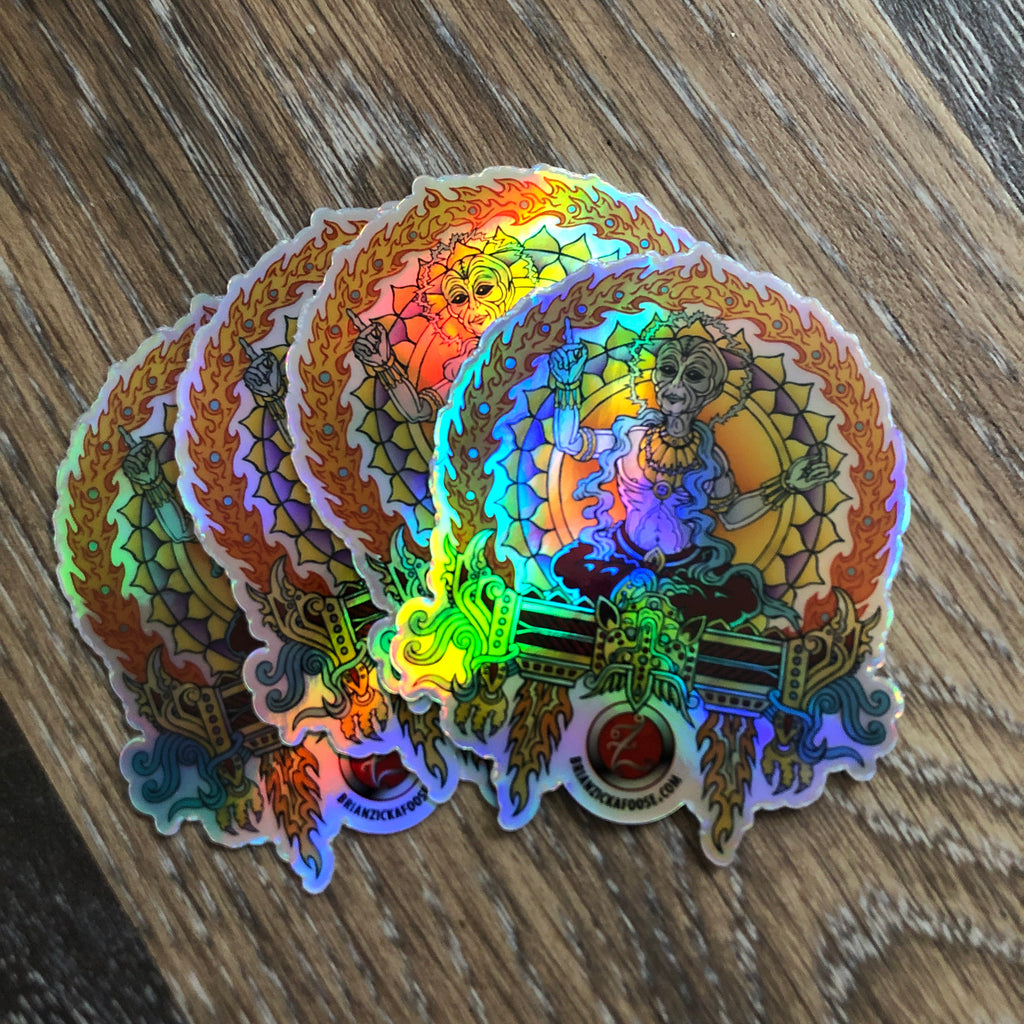 Holographic Foil DMT Alien 3x3 Vinyl Sticker
Embark on an inter-dimensional journey with this high-quality die-cut vinyl sticker featuring the captivating "DMT Alien" by artist Brian Zickafoose, now presented in a mesmerizing holographic foil finish.

Specifications:
- Sticker Size: 3 Inch

Indulge in the mystical and surreal as the DMT Alien comes to life with holographic brilliance. The shifting colors and reflective surface create an otherworldly charm, making this sticker a unique and eye-catching addition to your collection.

Measuring 3 inches, this sticker is the perfect size for adorning your favorite items, from laptops to water bottles, inviting the cosmic and enigmatic energy of the DMT Alien into your everyday life. Elevate your sticker collection with this inter-dimensional masterpiece and showcase your appreciation for the extraordinary.