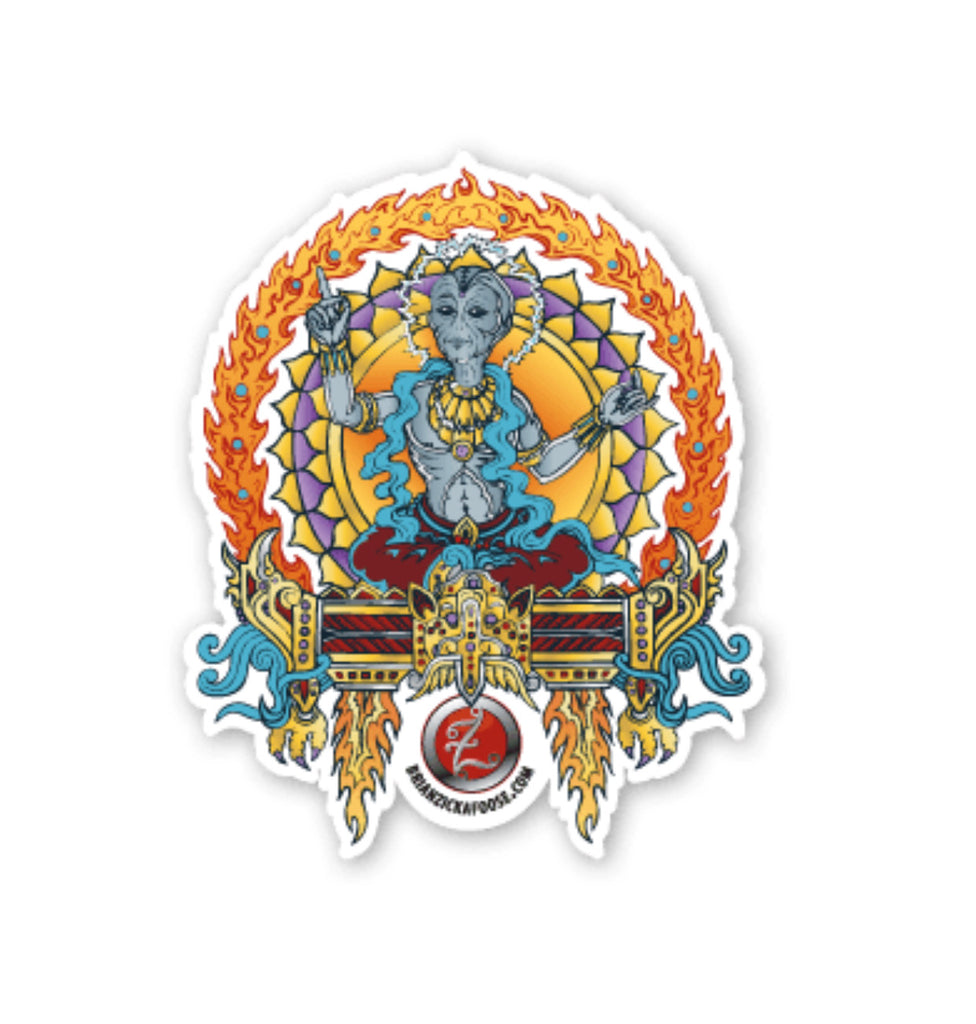 DMT Alien 3x3 Vinyl Sticker
Embark on inter-dimensional adventures with this high-quality die-cut vinyl sticker showcasing the mesmerizing "DMT Alien" by artist Brian Zickafoose.

Specifications:
- Sticker Size: 3 Inch

Crafted with precision and vibrant colors, this sticker captures the essence of the mystical DMT experience and the enigmatic presence of the otherworldly. Measuring at 3 inches, it's the perfect size to adorn your belongings, spreading the intrigue of DMT Alien wherever you go.

Whether you're a fan of visionary art or simply drawn to captivating imagery, this sticker adds a touch of the extraordinary to your personal space. Elevate your style and showcase your fascination with the unknown by embracing the cosmic allure of the "DMT Alien" sticker.